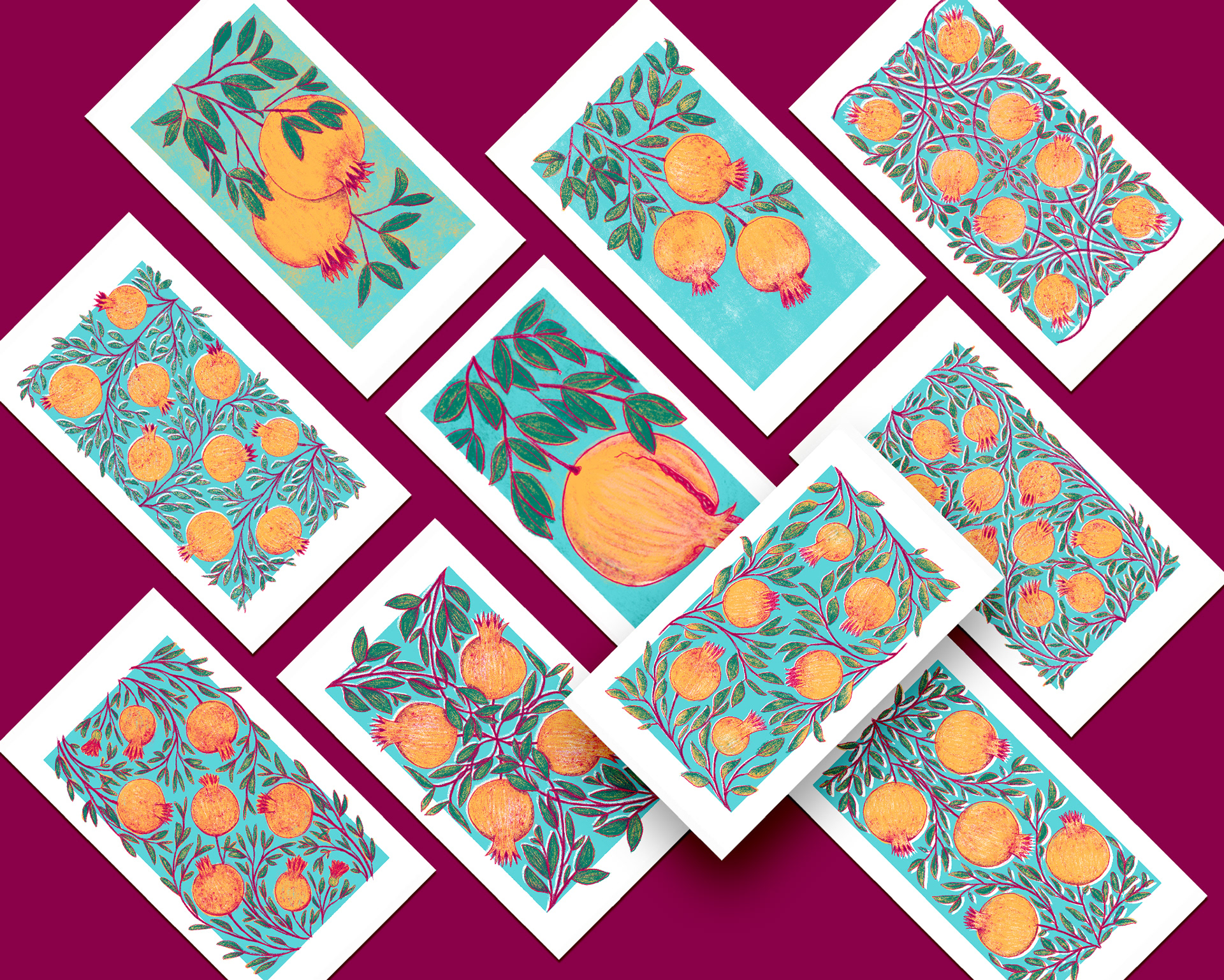 WIP | Tarot Botânico

Ano passado comecei a fazer esse projeto inspirado no simbolismo das cartas do tarot e das plantas. Cada naipe é representado por um elemento, na imagem, você pode ver as cartas numéricas do arcanos menores de Copas, representado por romãs.
Como era um exercício, coloquei pra mim mesma algumas restrições:

• Uma paleta reduzida de 6 cores e nenhum modo de mesclagem.

• Estou usando apenas dois tipos de pincel.

Durante o processo, dá pra notar que o estilo da pintura foi mudando, e eu gostei disso.

Last year, I started painting this deck inspired by the symbolism of plants and tarot. These are the Hearts cards, represented by pomegranates.
In this practice, I place myself some rules:
• I will use only 6 colors and no blending mode.
• I'm using just one or two brushes.
I like to see how each card has changed in the process.
Right now I'm painting the first Spade cards, and I'm still thinking about what the courts and Major Arcana will look like, any suggestions are welcome!